Information | Empowerment | Advocacy
Call to Learn More: 503-836-7673
Mertens Law, LLC – Strategic Legal Help To Untangle Your Debt Issues
I am available for initial consultations for student loan consultation review, collection defense, discharge strategies, settlement, and overall consumer and small business review and relief.
I am currently taking new clients by appointment only.  
Please do not hesitate to reach out to me whatever your consumer issue. I look forward to discussing your situation and potentially assisting you with the focused passion and enthusiasm. 
Thank you!
Truly yours, 
~Chris Mertens

Debt Collectors
Robo/Automated Calls

Abusive Calls

Protect Your Legal Rights

Protect Your Bankruptcy Discharge

Sue Abusive Collectors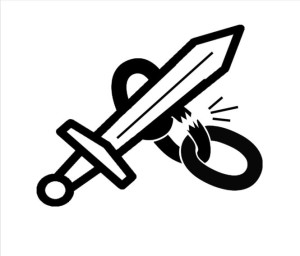 Discharge Protection
Free Review Soon After Bankruptcy 

Take Necessary Steps to Protect Fresh Start

Use Your Discharge As A Sword 

Get Compensated for Creditor Violations

Create Your Post-Discharge Gameplan

Mortgage Assistance
Loan Modification

Avoid Foreclosure

Protect Your Rights

Advocate for Your Home

Get Answers From Servicers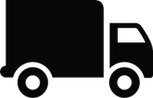 Bankruptcy Relief
Burdensome Loan Terms

Personal or Small Business Owners

Affirmative Advocacy

Chapter 13 or 7

Protect Your Discharge

Income Taxes
Review repayment options

Analyze Dischargeability

Strategic Payment Plans

Offers In Compromise

Withholding Review
Why You Should Choose Mertens Law:
A Complete Approach to Consumer and Small Business Representation
I am building on over ten years of experience in the bankruptcy field to add strategic tools to assist consumers and small business owners.  I do not represent banks or debt collectors.
My law practice focuses on the following areas:
Student loan resolution;

Bankruptcy discharge protection;

Mortgage servicer errors and abuses;

Suing abusive debt collectors; and

Comprehensive consumer financial reorganization, including mortgage issues, burdensome vehicle loans, income tax liability, small business issues, and strategic use of the tools available under the federal bankruptcy code.
Consumer and Small Business financial reorganization encompasses many issues and requires a comprehensive understanding in order to weave together a complete strategy to help you achieve your goals. I take personal interest in the outcomes for each of my clients. My education, experience, and passion allow me to effectively and comprehensively advocate for you and your economic future.
My goal is to provide you--the individual, the family, the small business owner--with strategic legal representation that will not only provide relief and tools to untangle the financial knots that come about in life, but will work to yield the maximum benefit to help you achieve your financial goals going forward.
I aim to give my clients every advantage from their situation and I make sure you understand how I am advocating for you and your goals. I explain things in plain english to ensure that you understand the benefit you are getting from working with me.
If I decide to work with you as my client, I will stand by your side every step of the way for one simple reason: Because I care about you and your well-being.
Learn More About Mertens Law, LLC  I'm Ready To Talk To An Attorney
Mertens Law, LLC is a debt relief agency and we proudly assist clients in filing for relief under the federal bankruptcy laws under chapter 7 and chapter 13 of the bankruptcy code.